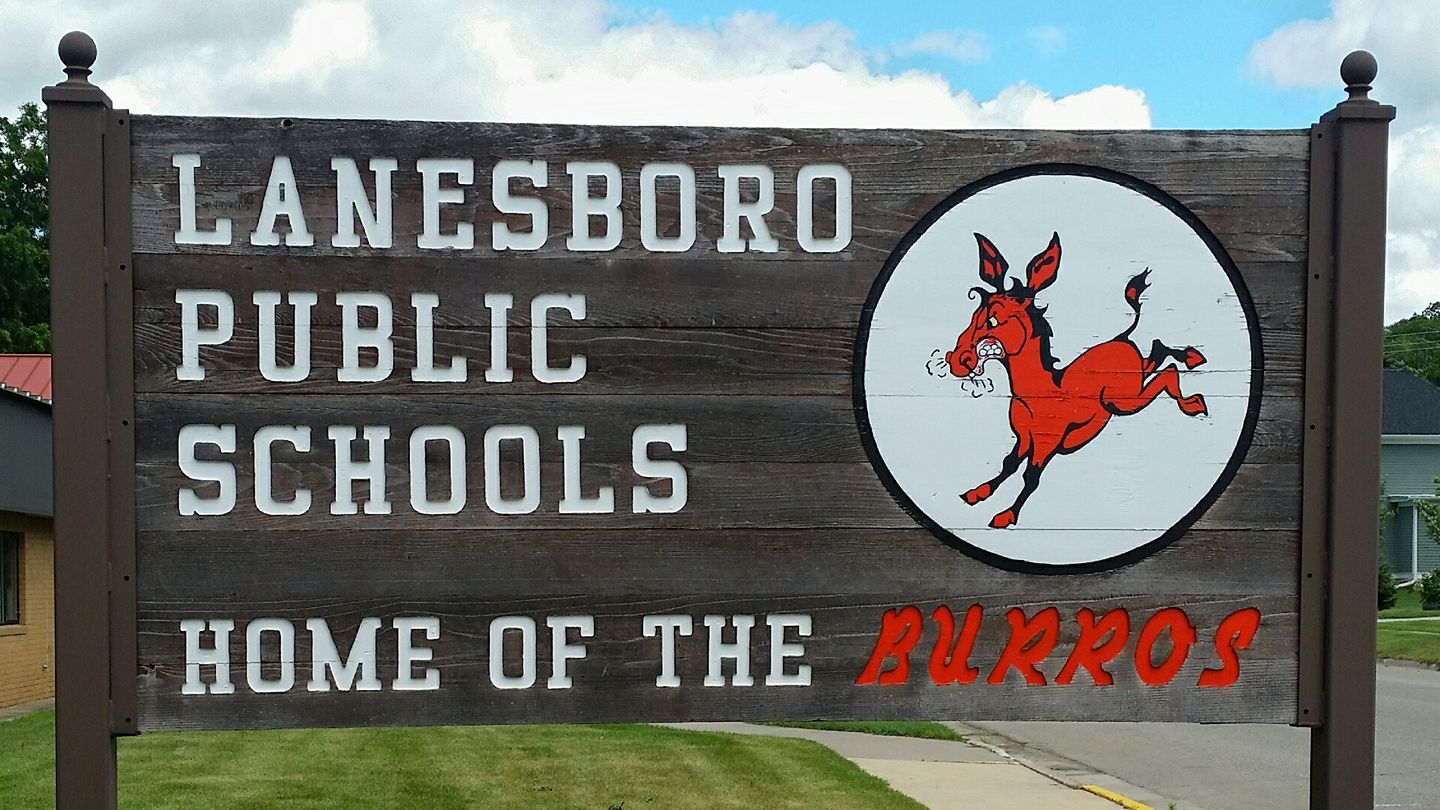 Welcome to Lanesboro Public Schools!
We currently have Kindergarten through 12th grade enrollment of approximately 400 students. Nearly 35 percent of these students have chosen to come to Lanesboro under the state open enrollment program. We pride ourselves on being a welcoming community of learners and educators that strive for excellence in all that we do. LPS emphasizes a strong core education and boasts of a student/teacher ratio of less than 13 to 1. On state testing Lanesboro students have consistently scored in the top 10% of students in the State of Minnesota's yearly standardized tests. We are fortunate to live in a community that values education and it shows in the work of our students and staff.
Our school offers an everyday Spanish program beginning in 5th grade and continuing through high school. We have expanded our 1:1 technology plan all the way through Kindergarten, with enough iPads for each student in grades K-2 and Chromebooks for all students in grades 3-12. While we are continually updating technology, the emphasis at Lanesboro Schools has always been on the relationships we have. From our teaching staff to our bus drivers you will find our school feels like a family.
In addition to our K-12 programming, the schoolhouses a year round daycare facility for children six weeks old through school age. When this program was started in 1988, it was the first of its kind in a school district in Minnesota. Your children can literally start their Lanesboro Public School journey as an infant in our daycare and walk across the stage as an LPS graduate steps from the daycare center 18 years later. This allows your children to avoid those difficult transition years which oftentimes hinder the educational process for students in other districts.
Since the birth of our district over 100 years ago, we have never had a referendum vote by our public fail. The most recent vote was on November 6th, 2018 for an $8,350,000 addition/remodel and is nearing completion. The scope of the project is wide and addresses a multitude of needs from classrooms to the kitchen. The Secondary School building has been remodeled to improve energy efficiency, modernize teaching tools, and improve design. Nearly every square inch of the building has been updated, including a brand new Chemistry Lab, gymnasium, and Daycare Center. We are also installing a 130,000 kW solar panel system on our school this year that will help offset electrical costs in the years to come.
A previous addition was completed in January, 2003 and it holds classrooms for grades 3 through 6 as well as a library/media center for elementary students. Kindergarten through Grade 3 are housed in an adjacent portion of the building that was completed in 1990. Our community is our strongest supporter with partnerships that only a small town can deliver. From the support of our strong Burro athletic teams and other co-curricular activities to bonds with our local businesses and the City of Lanesboro, we consider this the perfect place to raise your family.
We would love to have the opportunity to speak further with you about what Lanesboro Public Schools has to offer. Please feel free to call me personally to talk or to arrange a visit. I hope you take the opportunity to explore not only the benefits of our strong education, but all of the other things Lanesboro Public Schools and the City of Lanesboro have to offer.
Go Burros!
Matt Schultz, Superintendent
Lanesboro Public Schools
100 Kirkwood St E
Lanesboro, MN 55949
(507) 467-2229
Email Matt Schultz