About
Lanesboro Elementary School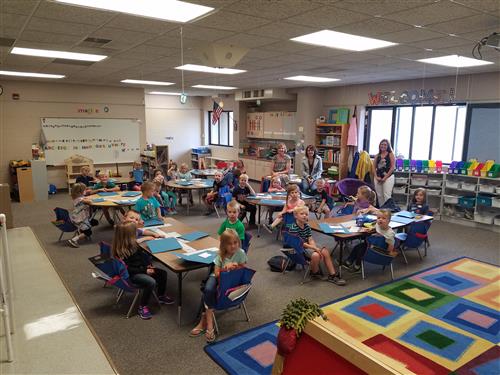 The staff at Lanesboro Elementary School knows that what is first and foremost in every parent's mind is that their child is nurtured and safe in school. With small class sizes (12:1 Student/Teacher Ratio) and paraprofessional assistants, our students have an opportunity to develop relationships around learning that are difficult to build in larger schools.
In keeping with the theme of strong traditional core education in a modern environment the elementary building addition added vibrant colors, modern learning space, and access to all of the current technology. Every classroom has a SmartBoard, Chromebooks, iPads, and desktop computers that are used to enhance the curriculum that our teachers deliver daily.
If you are looking for a strong Elementary program for your child, please feel free to contact Principal James Semmen at the phone number below.
Lanesboro Public Schools
100 Kirkwood St. E.
Lanesboro, MN 55949
Phone (507) 467-2229
Fax (507) 467-3026